Essential service
Our historic expertise!
Collective Catering, FM, Security, Logistics, Transport, HVAC, Maintenance, Company Creches, Service Company … as many sectors as exciting specificities.
An efficient FM management offers real added value in terms of risk management. In parallel with the progress of digitization of the services trades, especially with BIM (Building Information Modeling), offer you agile services from the part of FM operators. De facto, this evolution for the making of new jobs (BIM manager among others)
At PERSUADERS we focus on understanding your evolution to align your issues with the personality and project of the candidates. We work on the entire chain: production, trade, supply chain, engineering, design office, purchasing, etc.
Beyond services, a solution approach.
The solutions expected by our customers are in perpetual evolution.
Our consultants are therefore constantly looking for the most appropriate profiles, often from related business sectors. The service sector and the FM are dynamic, particularly in recent years.
Our consultants have followed this evolution for more than 15 years, with passion.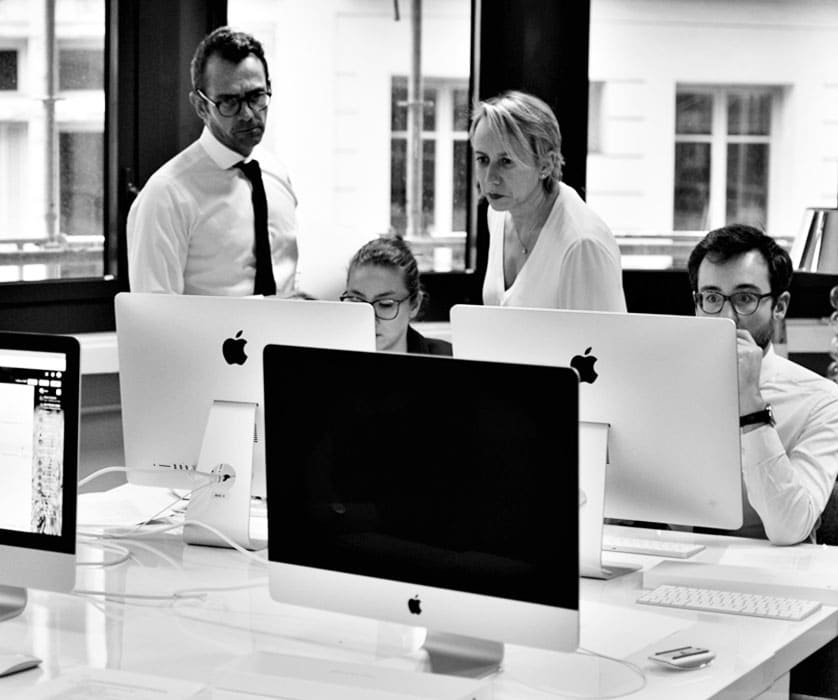 Anticipation,
Proactivity
& Engagement
3 essential qualities of the Services & FM sector :
The trades are changing: Digital revolution, work organization, mobility move the lines.
A challenge and a constant renewal of skills.
A constant that will always make the difference in our eyes: the personality and spirit services.
The human being at the heart of services
The competitive environment in which companies operate requires them to rethink their business models. FM providers must be all the more efficient and flexible to ensure a high level of service on all aspects (cost control, management, etc.).
Anticipating these changes implies the recruitment of agile profiles, knowing how to challenge their added value.
Transport, accounting, payroll, logistics, purchasing, call centers or HR, companies are increasingly outsourcing these secondary activities. The challenge for these providers today is to provide quality services, anticipate innovations and unstated market expectations. For this, the expected and recruited profiles must be different. They are seasoned and agile, anticipate and know how to challenge their added value.
The Expert's review
More than ever, the positions of the players and the competitive game are far from fixed in this evolving market. The success of the projects and ambitions of these companies is, even more than in other sectors, intrinsically linked to individuals.
More than just multi-skilled profiles, our clients need employees who are aligned with the company's values ​​and the market.
Our methodology allows us to listen to the candidates … their achievements, their expectations, their successes and failures, … in all benevolence, but lucidity … to confront them, to challenge them, to advise them, and for some to bring them back into their reality, their limits so that they blossom, develop and bring you, especially in this complex sector, beyond the operational, the novelty, the agility and interpersonal skills.
Services companies who trust us for their recruitment