OUR EXECUTIVE SEARCH TEAM…
For the recruitment mission assigned to us, we work exclusively through a direct approach with the objective to offer each client tailor-made service.
As a partner of multinationals and family businesses, we are guided by creativity, flexibility, and discretion. This is what our status as an independent firm in which capital is held by partners, has made possible.
PERSUADERS' team of Senior Partners, composed of former senior executives or operational directors who have worked in similar functions in international groups, will assist you in your recruitment projects.
The experience we have gained over 30 years in these functions, gives us a unique ability to recruit the most appropriate CEOs and operational or functional directors for your company.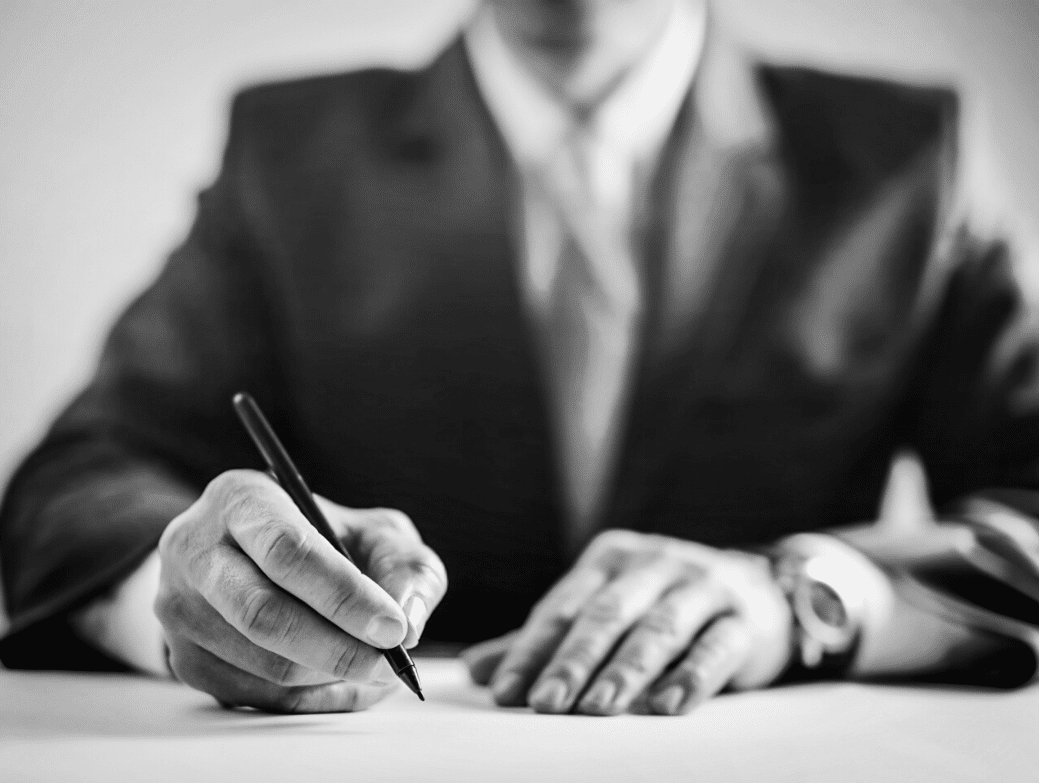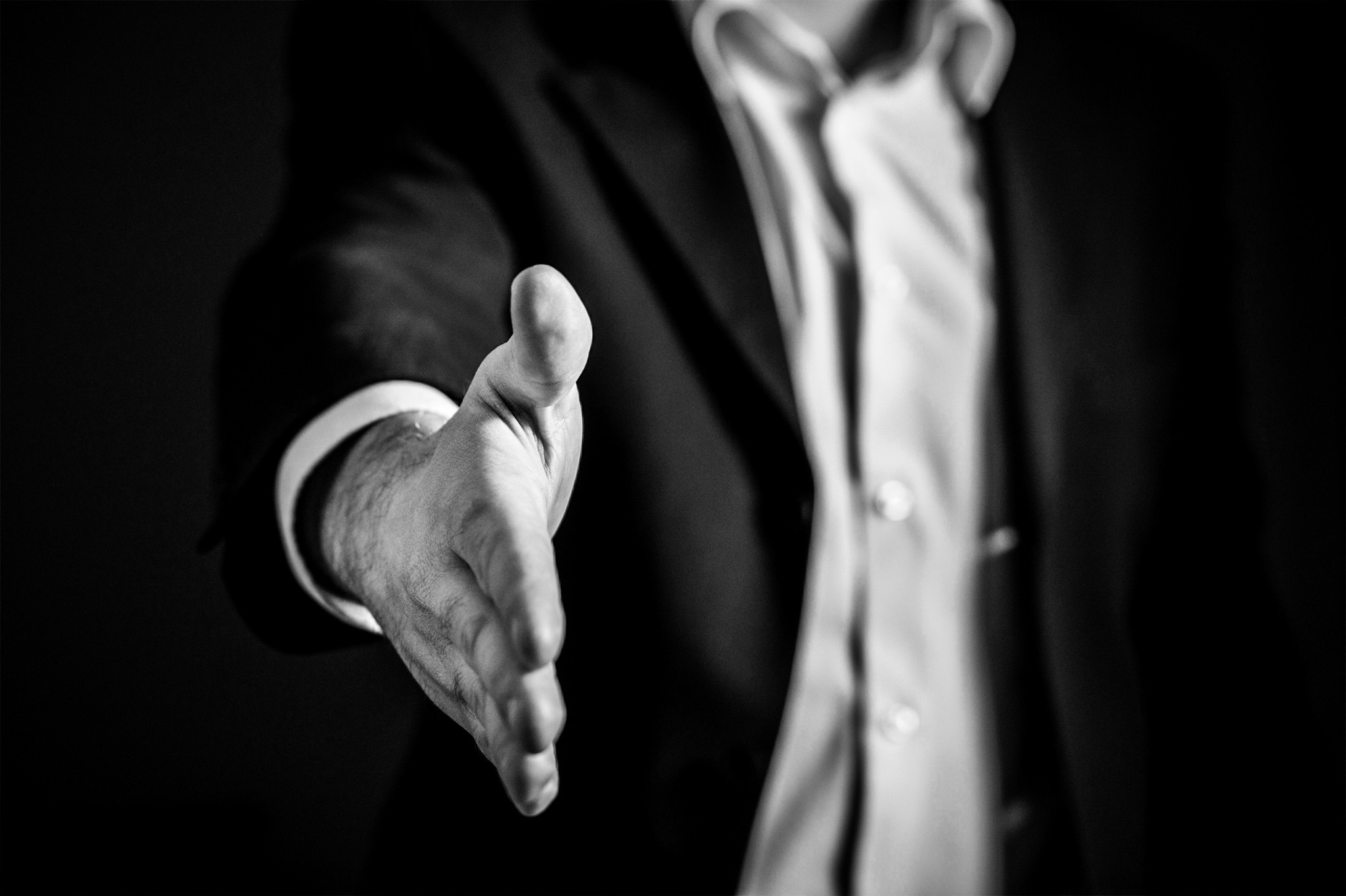 SOME EXAMPLES OF RECENT DIRECT APPROACH SEARCHES…
Director of Management Control for a 3 billion-plus group

Pharmaceutical company searching for its Innovation Strategy Director

Supply Chain Director for an Agro-Food group

A Finance Director for the Asian market

Specialized Distribution group looking for its Consumer Director

HR Director for a BioTech

A Sales Director for a super/hypermarket/SME Agro
Richard LACROIX
Executive Search Partner
Richard is a partner at PERSUADERS RH in Paris, and Co-director of the Finance and HR Department. Richard has 30 years of experience in Finance and HR, directly working with General Managers. He also brings 30 years of experience in outplacement. He has developed this experience in his voluntary activities.
He now carries out recruitment and headhunting missions. He helps French and foreign groups of all sizes and sectors established in France, to form their Executive Committee and their first management lines. He also offers to coach candidates in their search for new positions, and also in their taking up position phase.
Before joining PERSUADERS RH, Richard worked as a CFO in an international environment. These roles were extended to cover all support functions in sectors as varied as medical devices and pharmaceuticals, food processing, hardware and software, and transition management. On several occasions, he has set up support functions focused on operations and customers, and in accordance with the company's development strategy.
 What inspires him: Precision / Exigence / Regularity
Cendrine MONTOUSSE
Executive Search Partner
Cendrine is a Partner at PERSUADERS RH in Paris, and co-Director in the Purchasing & Supply chain department. Cendrine has 25 years of experience in the domains of Purchasing & Supply chain and General Management of Profit Centres in the BtoB sector.
Her expertise includes high-level executive search in the consumer, healthcare, retail, and services sectors. On a functional level, Cendrine is specialized in Strategy Marketing, product innovation and development, sales, and end-to-end supply chain.
With clients varying from SMEs to Fortune 500, Cendrine is focused on finding operational and talented executives. She assists and advises company Directors and their Human Resources managers. She is mainly involved in structuring all their recruitment projects, from the most common to the most complex. 
Before joining PERSUADERS RH, Cendrine successfully occupied the position of Sales Manager in a French publishing company. She then was appointed European Purchasing manager for international groups in the retail sector. Finally, she was a Managing Director of three subsidiaries in Europe, in the service, and has a multidisciplinary and transversal vision of the company.
What inspires her: Challenge / Wish / Endurance
Alexandre KOLOW
Executive Search Partner
Alexandre is a senior Consultant at PERSUADERS RH in Paris. He mainly manages the Life Science/Healthcare sector. Alexandre has nearly 15 years of experience in consulting and project management in various firms and ETIs. He has an MBA obtained in the United States, and his various experiences in the United Kingdom, Eastern Europe, and Asia have led him to adopt the notion of "thinking out of the box" and to regularly challenge himself to improve.
Precise and result-oriented, Alexandre has managed teams directly and transversally, notably, during major transformation phases in various organizations and in different cultures. At ease in agile structures, he knows how to adapt, and quickly understands the global vision of a project while remaining attentive to the details. Through a precise identification of the client's needs and a methodical search and approach of the candidate, he quickly identifies the best candidates who meet his clients' needs. Involved in his projects, he does everything possible to achieve his objectives.
Always in search of new experiences and learnings, Alexandre is passionate about the Life Sciences/Healthcare sector. He believes that this is a dynamic sector in constant evolution, which has a great potential for human and animal welfare.
What inspires him: Efficiency / Solutions / Reliability
Olivier OMNES
Executive Search Partner
Olivier has been accompanying the development of PERSUADERS RH for 10 years. He was fully involved in the creation of the firm in the French regions, particularly in Aix-en-Provence.
He has fifteen years of experience in recruitment. His career path has also allowed him to get to know a number of business sectors. In particular, he has worked in specialized distribution, industry, and digital transformation start-ups. This amount of experience allows him to quickly understand the problems of his clients. He can anticipate viable solutions for the future. He is also an expert in the domain of CSR.
Olivier is also an entrepreneur at heart, passionate about the spirit of "controlled risk" which is the reason for the existence of every manager. He lives it for himself before living it with and for his clients.
What inspires him: Usefulness / Expertise / Curiosity
Patrick MIGNOT
Executive Search Partner
Patrick has been accompanying the development of PERSUADERS RH, principally in the Health sector. He was fully involved in the creation of the firm in the French regions, particularly in Lyon.
Before joining PERSUADERS RH, Patrick spent more than 25 years in general management, strategic management, and operational management positions, in various private Healthcare groups. He also worked several years in the pharmaceutical industry, in particular in the commercial, logistics, and distribution divisions.
He has expertise in the Life Sciences/Healthcare sector, and in the world of health in general, and has in particular taken on strategic and managerial management missions, for health establishments, laboratories, and biotech companies. He assists decision-makers on a regular basis with organizational transformation and rationalization projects, but also with recruitment and coaching projects. With his vast knowledge of the medical market structure, decision-makers, and various influential networks, Patrick brings a pragmatic and human vision.
Patrick distinguishes himself with 3 important elements: his qualities as a team manager, his desire to help individuals progress through their own strengths, in the name of the group of interest, and his quest for efficiency.
What inspires him: Challenges / Dynamism / Humor
Gaëlle BOURON
Executive Search Partner
Gaëlle is a partner of PERSUADERS RH recruitment firm in Aix-en-Provence. She works in the Construction & Real Estate department. Gaëlle has 20 years of experience in the domains of property management operation of student & business tourism residences, and real estate services of professionals.
Her expertise in the real estate value chain enables her to assist company directors and Human Resources managers, in their recruitment and transformation projects.
Gaëlle specializes in the management of multi-product and service development projects (residential and commercial property) team and transition management, commercial performance, business transformation, and change management.
Gaëlle works with small and medium-sized companies and national real estate groups, in the areas of property search, promotion, new build, transactions, leasing, management and operation, property management, and insurance. She is involved in the search and evolution of enthusiastic, skillful, and adaptable employees in a sector that is in constant evolution in terms of operations and regulations.
Before joining PERSUADERS RH, Gaëlle worked as Director of Development programs, Director of Operation and support functions, transition managers and Director of Real estate services, for leading independent national Real estate groups ( the S.I.T, a subsidiary of Equalliance groups, grin gestion, Nestenn France Franchise, and the Keller Williams networks of agents), bringing a multidisciplinary background and cross-functional approach of the company.
What inspire her: Achievement / Performance / Innovation
Jean-Marc BUANNIC
Fondator
His experience in companies and his training as a coach give him credibility and the ability to accompany companies. In particular, in the organization, search, integration, and development of talents. His method: the "sparring partner".
He has numerous years of experience in executive search, executive management, and expert recruitment. Jean-Marc brings his experience in complex and challenging sectors. For example, the pharmaceutical industry, biotech, medtech, diagnostics, medical devices, consulting companies, and investment funds.
Jean-Marc has successfully carried out numerous strategic recruitments, of C-level type (CEO, COO, GM, Business Development, …). He is also in charge of recruiting executives and managers for the head office, but also for industrial sites (production, quality, regulatory, affairs, etc.).
"…To seek the truth. For the companies and candidates we work with, this means giving them transparent and authentic advice, even if it means shaking up their convictions.
What inspires him: Action / Exigence / Authenticity