Recruitment
Specialists
for the Digital &
Systems
of Information
Our Expertise
Recruiting for the digital market is one of the strong growth areas of the PERSUADERS firm. We have applied our expertise and rigor of selection to these new professions that transform the life of companies.
Symfony, C ++, C #, PHP, Full Stack, .net, Node.js, GIT, TMA, agile, V cycle, IOS, ANDROID, IS architecture, API, digital transformation, IT recruitment … we know and speak the same language!
To accompany you, you have to understand yourself.
Sectors in perpetual evolution, the trades of the IT, the Web and Digital require an expertise. To understand you and move forward together, our watch is permanent, our passion is limitless.
Recruiting on today's and tomorrow's trades represents a real strategic issue. That's all that motivates us.
Full service agency, pure player, start-up, software publisher, community or large group, we are agile and we know how to adapt to your expectations. Our dynamic spirit and our "geek" approach allow us to attract more and more candidates and be responsive and relevant to our customers.
Main trades we work on:
Data Marketing, Strategy or Innovation: Head of Digital Strategy, Marketing Business Analyst, Data Scientist / Data Miner
Digital and SI: Python Developers, C #, Java, PHP, DevOps / AMOA-MOE Consultants, Tests, Recipe, Product Owner / Project Managers MOA-MOE / Solution Architect, IT / DSI Infrastrucutres Architects, CTO, VP Lead Engineer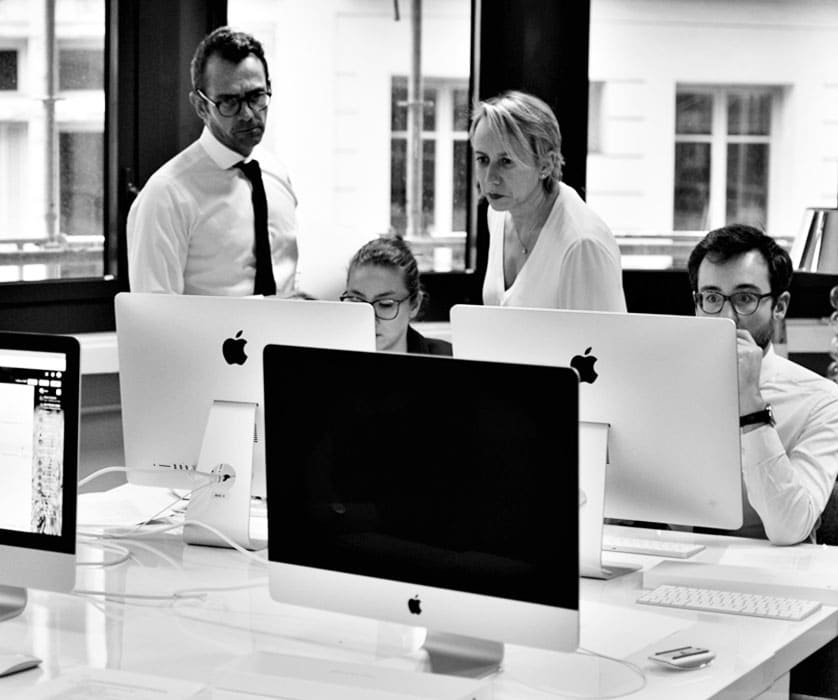 Proactive and Advice
In this market, even more than in another, we must anticipate your expectations, challenge them and bring you the right solutions.
The shortage is glaring...
… in France, but also everywhere in the world. Companies are constantly innovating to attract these stars of the job market who are doing the difficult.
How to recruit and especially retain these digital specialists, developers, coders, that the education system does not produce enough to meet the needs of businesses?
This unprecedented context highlights the imbalance which has now developed between recruiters and candidates. And whether it makes you dream or annoys you a little, the balance of power is clearly in favor of the candidates. Companies face a major challenge: attracting, recruiting and keeping their talents within them.
… the majority of companies recruiting in this sector remain relatively selective… profiles from long courses…, requiring a particularly high level of mastery… This mastery has indeed become necessary with the appearance of new professions, such as those related to artificial intelligence, data mining or R & D… the most popular skills… are related to Big Data and digital transformation. Among them, we find the Cloud, cybersecurity (especially since the emergence of the RGPD) or the development of software.
Expert's Opinion
Within PERSUADERS, the Human has always been at the center of our concerns. And when the B.U. Digitale was formed, we chose to maintain our requirement for human criteria.
Faced with these new highly technical jobs, we know that it is the personality and values ​​of the candidate that make the difference between a good and an excellent recruitment.
The penurious state of the IT market increases this problem for companies that want to recruit. The behavior of the candidates, always more solicited from day to day, complicates the reports. That's why we accompany our customers on the whole process; definition of their criteria; in terms of know-how but also of well-being, until the first days of integration of the recruited candidate.
Digital & IS companies who trust us for their recruitment