Finance &
Support Functions
Recruitment
Specialists
Our Expertise
Our consultants specialized in finance and accounting professions work for companies which vary from SMEs to listed groups and subsidiaries of international groups. Their key to success is efficiency!
To accompany you, we have to understand you. Our banking and finance recruitment agency place great importance on dense and meaningful exchanges, helping us to be your ambassadors in a competitive market. 
We know how to give you available and curious candidates in a very short time, thanks to our team's expertise in professional social networks.
81% of candidates interviewed described the job market for financial professions as dynamic. As a decision-maker, your challenge is to differentiate yourself in terms of attractiveness, to attract and retain talents.
We are motivated by the density and breadth of skills associated with these trades. We know how to challenge projects, organizations and people to help you recruit the best.
Our main areas of intervention:
Strategy Consulting: Strategic Plan ⅗ years / Improving Profitability / Strategic Due Diligence / Restructuring
Organizational Consulting: from the diagnosis to the application of solutions / Reorganization of business management / Framing and project management (PMO, AMOA) / Transformation (SI master plan, Mutualization of departments)
Consulting Optimizing performance and costs: Managing innovation performance / Managing tax costs and managing savings / Operational excellence / Lean management
Digital & SI Consulting
Management Consulting
Our Main Jobs:
Our recruitment agency specializes in Finance and covers all of the jobs in the finance department. We recruit a variety of senior profiles, including Finance Director …
Financial and Administrative Director/ financial and administrative managers

Director/Chief/Accountant

Head of Management control: Central, commercial, operational, industrial

Financial controller

Consolidators 

Treasurer

Internal auditors 

…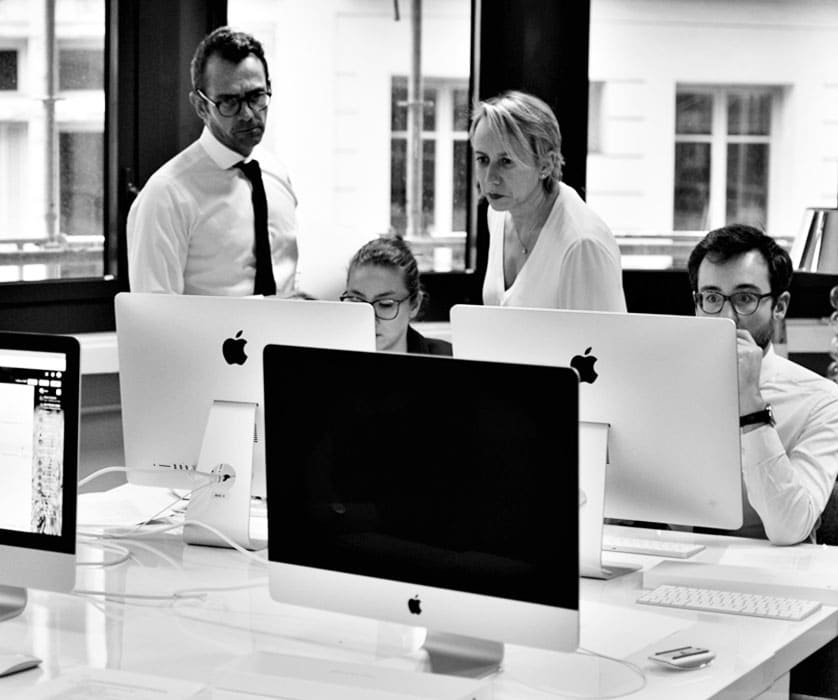 Proactive and Advice
Currently, good financial and accounting profiles are high in demand. Some candidates can have up to 4-5 processes running simultaneously, making them very unstable.
As ambassadors for your company, our consultants have a real role in promoting your company's strengths, the advantages of the job, and the prospects within the organization.
THE SHORTAGE IS ALARMING…
… in France, but also all over the world. Companies are constantly innovating to attract these stars of the job market, who are difficult finding.
How can we recruit and, above all, keep these specialists in the financial professions that the education system does not produce in sufficient numbers to satisfy the needs of companies?
This unique context reveals the gap between recruiters and candidates that has now developed. And whether it makes you dream or irritates you a little, the power balance is clearly in favor of the candidates. Companies are confronted with a major challenge: attracting, recruiting, and preserving talents in their organization.
… the majority of companies recruiting in this sector remain relatively selective… profiles from long education courses, which require a particularly high level of expertise… Indeed, this expertise has become necessary with the new professions' apparition, such as those related to artificial intelligence, data mining or R&D… the most valued skills… are related to Big Data and digital transformation. Among them, we find the Cloud, cybersecurity (especially since the emergence of GDPR), or software development.
Expert's Opinion
At PERSUADERS, people have always been the center of our attention.
Faced with these new, highly technical jobs, we know that it is the personality and values of the candidate that make the difference between a good and an excellent financial executive's recruitment.  
The shortage of finance professionals in the market intensifies the problem for companies who want to recruit. The behavior of candidates, who are more solicited each day, makes the interaction more complex. This is why we accompany our clients during the whole process, from the definition of their criteria, in terms of knowledge but also soft skills, until the first day of integration of the recruited candidate.
Our most recent job offers
They trust us for their recruitment