Audit,
Expertise
& the Notarial
Profession
Our Expertise
We are former auditors, management controllers, or administrative directors who have worked in consulting firms, SMEs, or groups…
PERSUADERS RECRUITMENT'S Audit, Expertise, and Notary team support all sized companies in three main sectors :
The "classic" professions of accounting, auditing, payroll, and legal

The more specialized segments, for major or pure-players

Consolidation, standards, tax, TS
Our specialized sector expertise, a database of candidates-oriented approaches, helped us to support our partners in optimizing and increasing their human capital for the past six years.
Ours Jobs:
Head/Director of Expertise
Auditor/Head of Audit mission

Audit mission Director

Certified public accountant 

Head of the social divisions
Notary clerk (current act, VEFA, family law, real estate law)

Assistant notary

Employee or Partner Notary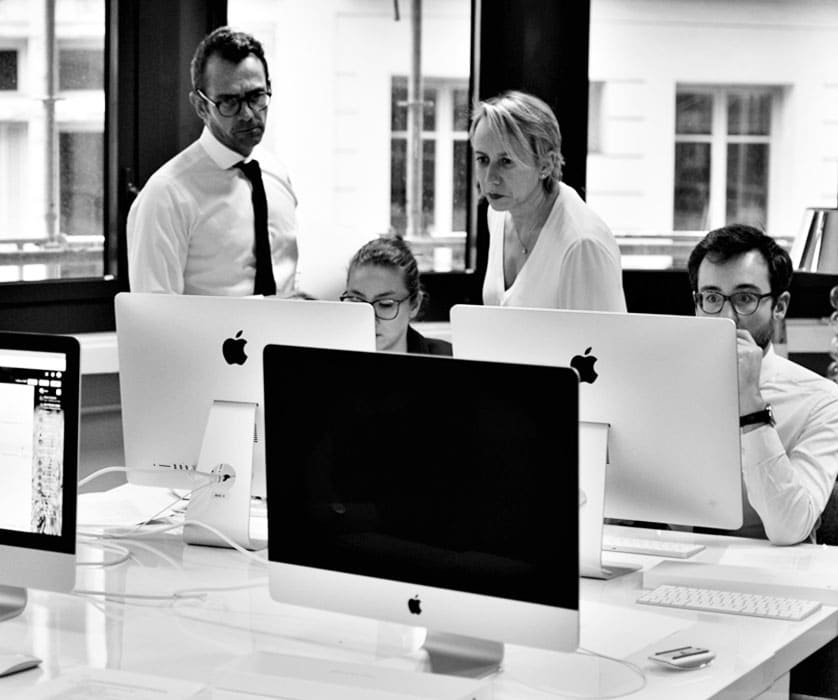 Skills,
and also Personalities...
A Profession in Full Evolution
The increase of the thresholds for Statutory Auditors caused by the PACTE  law has created strong reactions and led to a lot of commentary about the profession.
Some of our clients are planning to modify their CAC assignments into contractual audit assignments. Others are turning to Chartered accountancy. All of them realize the obligation, if not the opportunity to accomplish missions with higher added value.
At the human level, the PACTE law reinforces two major trends:
1/ The transition towards more advisory missions 
2/Commercial sensitivity reinforced as a key skill for employees who want to develop their skills over the long term in a firm.
Let's hope that these developments will make careers in the firm more attractive.
Expert's Opinion
For several years now, we have been dealing with the specific problems of this changing sector: lack of qualified profiles, seasonal nature of the activity, problems of collaborator's retention, etc.
Our philosophy: to be reactive, involved, and smart in order to find you the right employees in the long term!
The Notary Sector accelerates its Transformation
NOTARY SECTOR: recent evolution 
Law no.2015-960 of August 6, 2015, for economic growth, activity and equal opportunities, known as "Macron law", whose initial objective was to liberalize the so-called "regulated" professions, which brought major transformations in the notarial profession, in which the effects are beginning to be evaluated five years later.
As a result, after a period of more than fifty years (1960-2015), during which very few offices were created, the sector experienced a real upheaval in barely two years (2017 to 2019), with an increase in the number of offices, by 36%, in a context of feminization and renewal of the profession.
Finally, the accelerated competition and the biannual revision of the profession's fees is also changing the rules of the game: thus, the profession is focussing more on the "client satisfaction" dimension with an intensification of its quality approach, and its communication in accordance with the code of ethics.
Expert's Opinion
Challenged by the public authorities, engaging in numerous reflections about the profession, notaries must become more agile and closer to their clients. In this context, we assist many of our notary school clients in recruiting different profiles, not based on their skills, but rather on their personality. New expectations are emerging, such as collaborative projects, the improvement of customer relations, and the complete overhaul of information systems, while giving priority to existing systems…
Our philosophy: to accompany you in these changes!
Our most recent job offers
They trust us for their recruitment