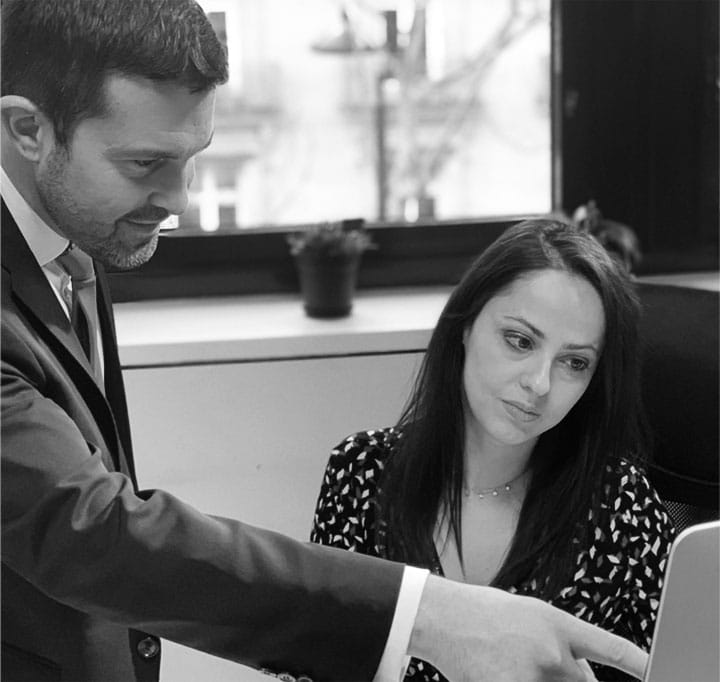 Benefit from personalized support in your recruitment
Our promise is simple … and sometimes complex.
We promise to support you in achieving your ambitions through the recruitment of relevant employees.
These employees will have the Skills, Skills and Personality corresponding, beyond your expectations, to your needs.
Our recruitment consultants have a sharp vision of their sector and are passionate about it. They bring you, by their expertise, benchmark and reference, recoil and guide.
An original APPROACH
to accompany companies
in their recruitments
The Persuaders method in 5 elements
1/3 of our clients are recruiting a profile on which they would not have positioned themselves naturally.
We challenge you, advise, guide … with listening and lucidity, on the needs of your project, your ambitions and the realities of the market.

Your organization changes, your teams have to adapt? The personalities of your future employees must be in phase.
Our candidate interview methods allow us to highlight the strengths, improvement points and motivations of each future collaborator. 
More than 80% of positions are filled with less than 3 candidates presented.
The approach of our consultants is analytical, curious, proactive. Efficiency and transparency are the basis of all our exchanges. Your time is precious, our expertise precise, we present you the candidates best adapted to your needs.

We go beyond trust. Our consultants are committed to truly understanding you.
We are always at your side to help the best candidates to project themselves in your business project, to bring you the profiles allowing you to be operational today but, above all, to anticipate your changes and the jobs of tomorrow. Because we have sector expertise and we put recruitment in a global project, we bring you a precise and fair vision.
The vast majority of our missions are filled in less than 4 weeks.
This is possible thanks to a rhythmic * and committed ** method, in a permanent search for anticipation and pragmatism. Your requirements are ours.

* (post mapping, retroplanning, portrait rendering, taking references, potential evaluation, reporting)
** internal database and job board, direct approach, network, prescribers, schools …
Our research methods are structured and want to be exhautive: Hunting or direct approach, social networks, schools, directories, BDD, cooptation, we exclude nothing. In a period of growing scarcity of the best profiles, the source does not matter; what is fundamental is to find the right profile for the GOOD company.
They trust us