enthusiasts
by trades
advice
Our expertise
The trust granted by our candidates and customers is our driving force.
Advice and strength of proposal allow us to be real actors of your HR & Business issues.
We are motivated by the density and breadth of skills associated with these trades. We know how to challenge projects, organizations and men to help you recruit the best.
Our main areas of intervention:
Strategy Consulting: Strategic Plan ⅗ years / Improving Profitability / Strategic Due Diligence / Restructuring
Organizational consulting: from the diagnosis to the application of solutions / Reorganization of business management / Framing and project management (PMO, AMOA) / Transformation (SI master plan, Mutualization of departments)
Consulting Optimizing performance and costs: Managing innovation performance / Managing tax costs and managing savings / Operational excellence / Lean management
Digital & SI Consulting
Management Consulting
"To succeed, it's not enough ...
… to predict, you must also know how to improvise. Isaac Asimov
In full "talent war", we strive to deploy all means to recruit the best talent. We attract, recruit and retain ultra-connected and over-solicited candidates.
Our conviction: teamwork.
We recommend you: responsiveness, exemplarity, transparency and promotion of your employer brand.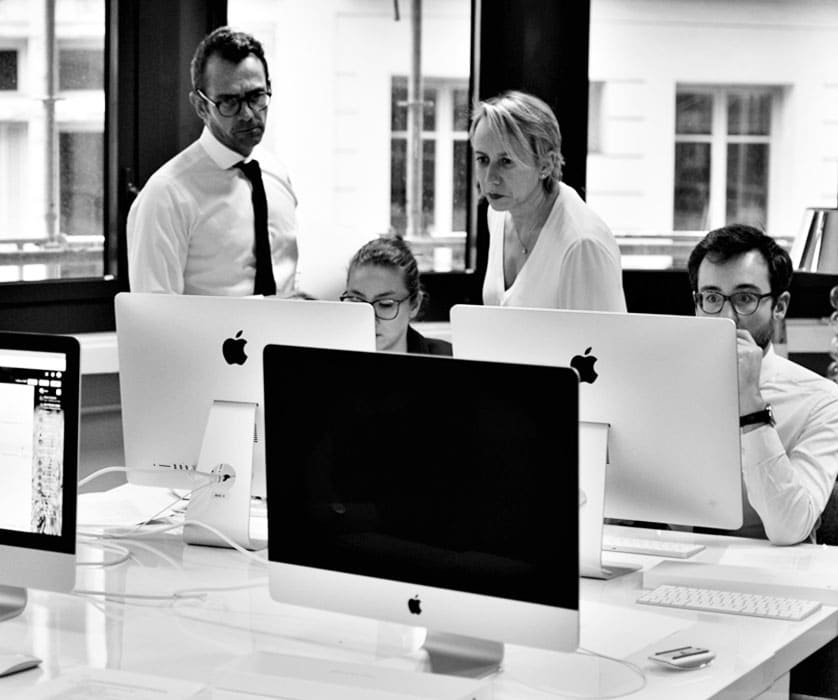 A tailored accompaniment
Adapted to the different stages of the development of your practice:
Compensation Study
Benchmark and analysis of your image and processes / Optimization of your employer brand
Launch of a new offer or practice
Identification of potential partners or team to buy / recruit
Identification and continuous sending of the best consultants available on your segment
Process improvement
Not always easy to navigate
Alice: Would you please tell me, where do I get from here?
– Cat: It depends a lot on where you want to go. "
Lewis Carroll
We accompany our candidates throughout their process of positioning and professional projection.
Indeed: change of firm, be consultant or independent, out of the board to join a corporate or apprehend the commercial dimension are among the questions we bring, sometimes an answer, and always knowledge and lighting.
We seek to adapt to our candidates to make their goals ours.
Our consultants are informed of the evolution of the labor market in real time. Permanent sectoral monitoring and frequent exchanges with candidates and companies, allow them to be fully informed of business developments, salary scales, the availability of profiles and skills, or the birth of new expertise.
What was once a futuristic delirium is not really so. Motivated by the promised gains, companies, especially the larger ones, have launched themselves into the exploitation of data and the construction site of artificial intelligence, with levels of maturity still very heterogeneous. Faced with this new situation, the audit, law and consulting sectors had no other choice than to get involved, too.
Expert opinion
The main themes, particularly digitization and the internationalization of consulting projects, mainly favor the allocation of major transformation projects to the largest players able to mobilize several specialties.
The 22% growth in the management consulting sector calls for firms to make ambitious investments to recruit, acquire new skills (data science, operational implementation of customer solutions, etc.), design new methodologies / toolboxes or further refine their positioning. Initiatives essential to support growth and cope with a competitive game changing with the arrival.
Recent years have seen the entry of new players, including technology-driven ones, changing the historical boundaries of the market with innovative business models.
We note strong tensions on the recruitment of senior consultant profiles to manager for the period 2019-2022. The paradigm of the candidate / employer market is reversed, so it is more than necessary to be responsive, agile and flexible about the recruitment process.
Faced with these challenges, our role is to support consulting firms in their selection of visionary, assertive resources, who can talk about machine learning or Satoshi Nakamoto, while being positioned on the public sector …
Finance Support Features companies who trust us for their recruitment