specialists of real estate and construction's recruitment
Our expertise
Recruiting for the real estate and construction market is one of our historical specialties, inscribed in our DNA. Since its creation, our firm has a team dedicated to this sector.
We do not improvise recruiting expert on sectors like Real Estate and Construction. It is necessary to know the trades, the actors, speak the same language of enthusiasts because real estate is a sector apart, with its specificities:
Cyclical activity under regulatory constraints that give the market significant variations in terms of business volume and workforce requirements
Increasingly complex legislative, technical and environmental frameworks
Professions in full digital mutation.
Chronic shortage of talent in many positions that are struggling to attract
Lack of specific training for many professions while paradoxically the missions and obligations of employees become more complex. The administration of goods is an example.
Many trades are unknown or struggling to emerge from the shadows in favor of some professions more visible or publicized
Expert and passionate real estate consultants
Real estate is a profession of experts and our dedicated consultants make you benefit from their dual skills: recruitment specialists AND connoisseurs of your sector. Whatever the profile of your real estate company – listed group or SME – we support you in your recruitment needs and assessment of employees.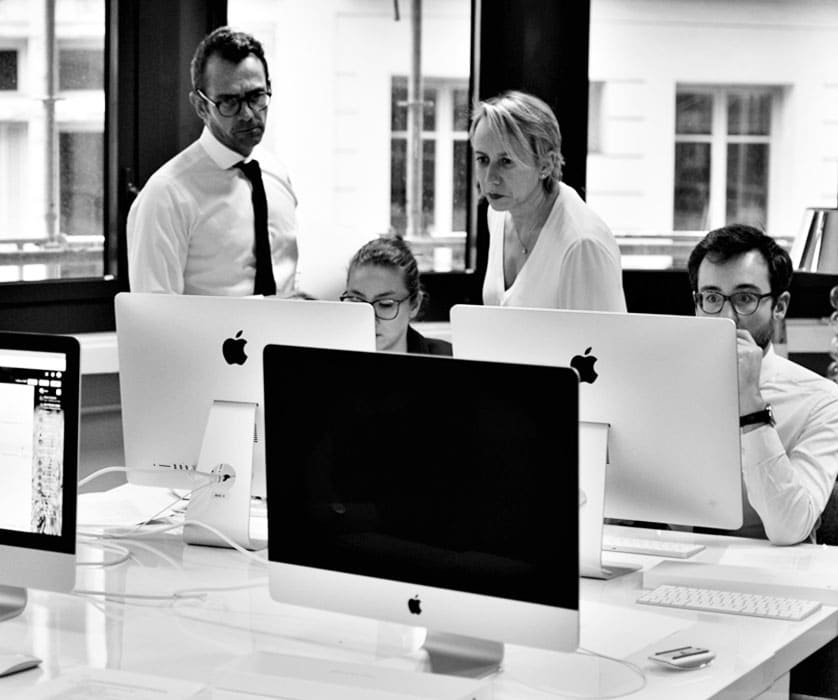 A different approach to recruitment for real estate
The double expertise of our recruiters specializing in real estate guarantees you a different and effective advice: we challenge your expectations, even your needs; We anticipate the evolution of your business and do not hesitate to think outside the box to propose the most relevant candidates.
Immovable :
a growing and changing sector
In France, the real estate market alone generates almost 10% of GDP and employs more than 2 million people. Since the 2008 crisis, the market has been rising again and in recent years has posted growth that exceeds that of the French economy.
The main real estate businesses are divided between production and real estate development, transaction and property management. The business of rental management and property administration are particularly promising.
The lack of candidates creates tensions especially on the real estate of construction. Special mention to work drivers, engineers in design offices and program managers, who, in terms of number of positions and remuneration, are expanding.
Expert opinion
At the same time known to all but for all that very penurious on many trades, real estate and a sector of contrasts. Contrasts between the collective imagination and the reality of the field. No, real estate is not an "easy" area to find a job and, no, real estate is not just profit. The real estate market brings together above all passionate technicians invested in the evolution of the heritage of their territories.Our history allows us to grasp these peculiarities and to respond as precisely as possible to your organizational and personnel expectations.
Real estate companies who trust us for their recruitment